The secrets of online entrepreneurs who make it big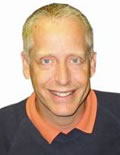 Timothy Seward is my favorite kind of Internet marketing educator.
First, he's built and run real world businesses.
Second, he's a true master of his topic. So much so that Google has certified him to teach on their behalf.
Third, he works with a wide variety of real world businesses, improving their conversions and profits, turning struggling businesses into winning ones and good businesses into wildly successful ones.
If you're using AdWords to drive traffic or even just thinking about it, you MUST listen to this interview.