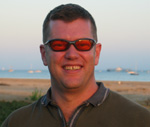 Five years ago, when Google changed its ranking methods, most of the search engine world was thrown into disarray.
Not Colin McDougal.
He went straight to the source - Google itself - and got unprecedented insight into Google's plans to stamp out search engine spam.
Three-way reciprocal links? The Google sandbox? Is this what your SEO guru has been teaching you?
If so, you better listen to this explosive interview before you waste any more time and money on stale, out-dated advice.
Colin offers a phenomenal free service at the end of this call that I've seen others charge $1,000 and up for - and these other offers don't hold a candle to what Colin is giving away to Pre-System students.